Happy 1st Day of December!!
This means we can all officially start decking the halls… or, at least I know I will be! Tomorrow will be a jam packed day, full of decorating, baking, Christmas tunes and hunting for the perfect tree!
In honour of Friday and the beginning of the Christmas season my blogger buddy, Ainslie at Lemon Be Coco, and I, decided to collaborate put together a cute (and super delish) Christmas cocktail shoot for y'all!
We both have a love for Moscow Mules so it was an easy choice when deciding what drink to make, only we opted to throw a Christmas spin on it!
Keep scrollin' to get the recipe for these festive treats!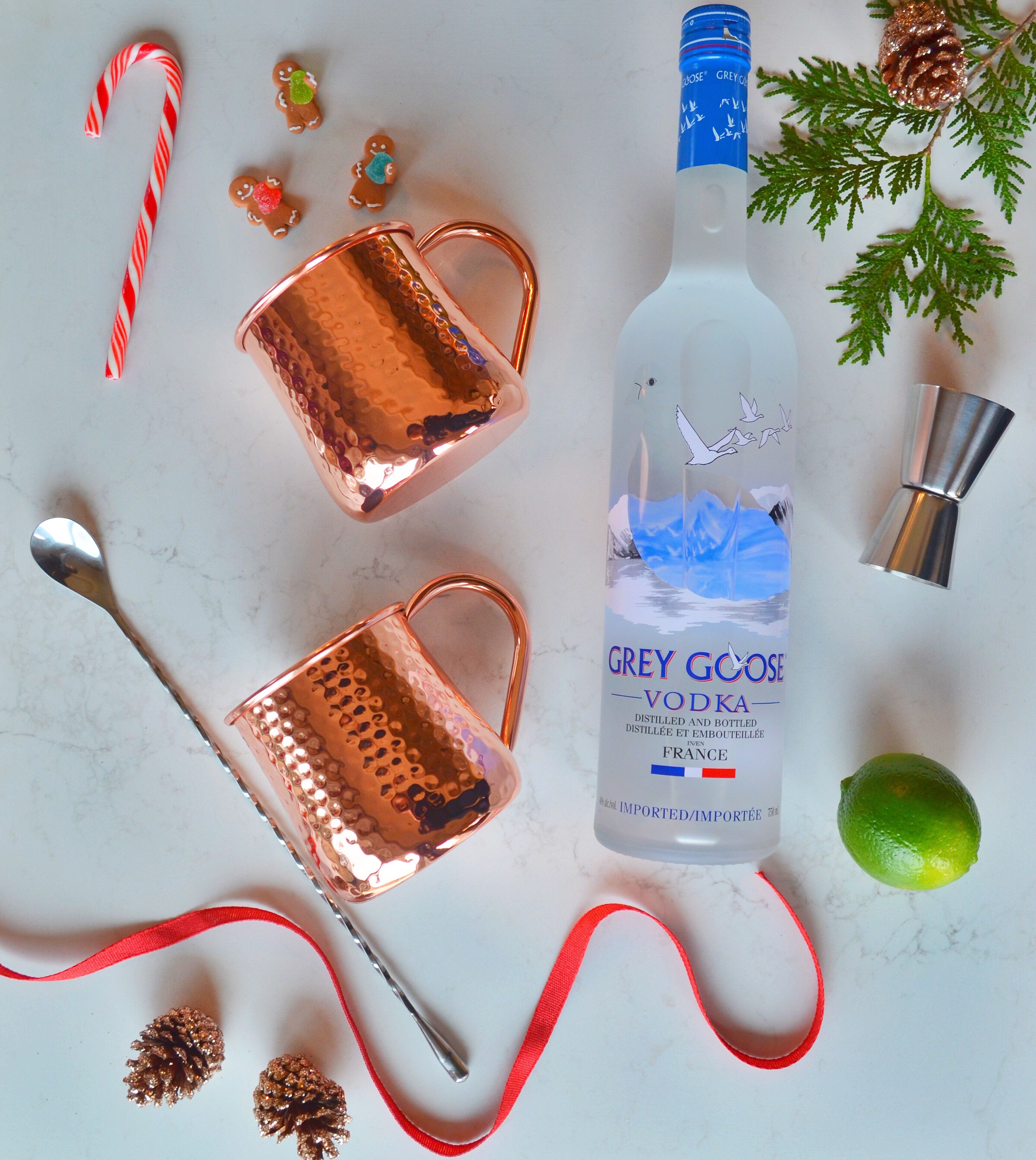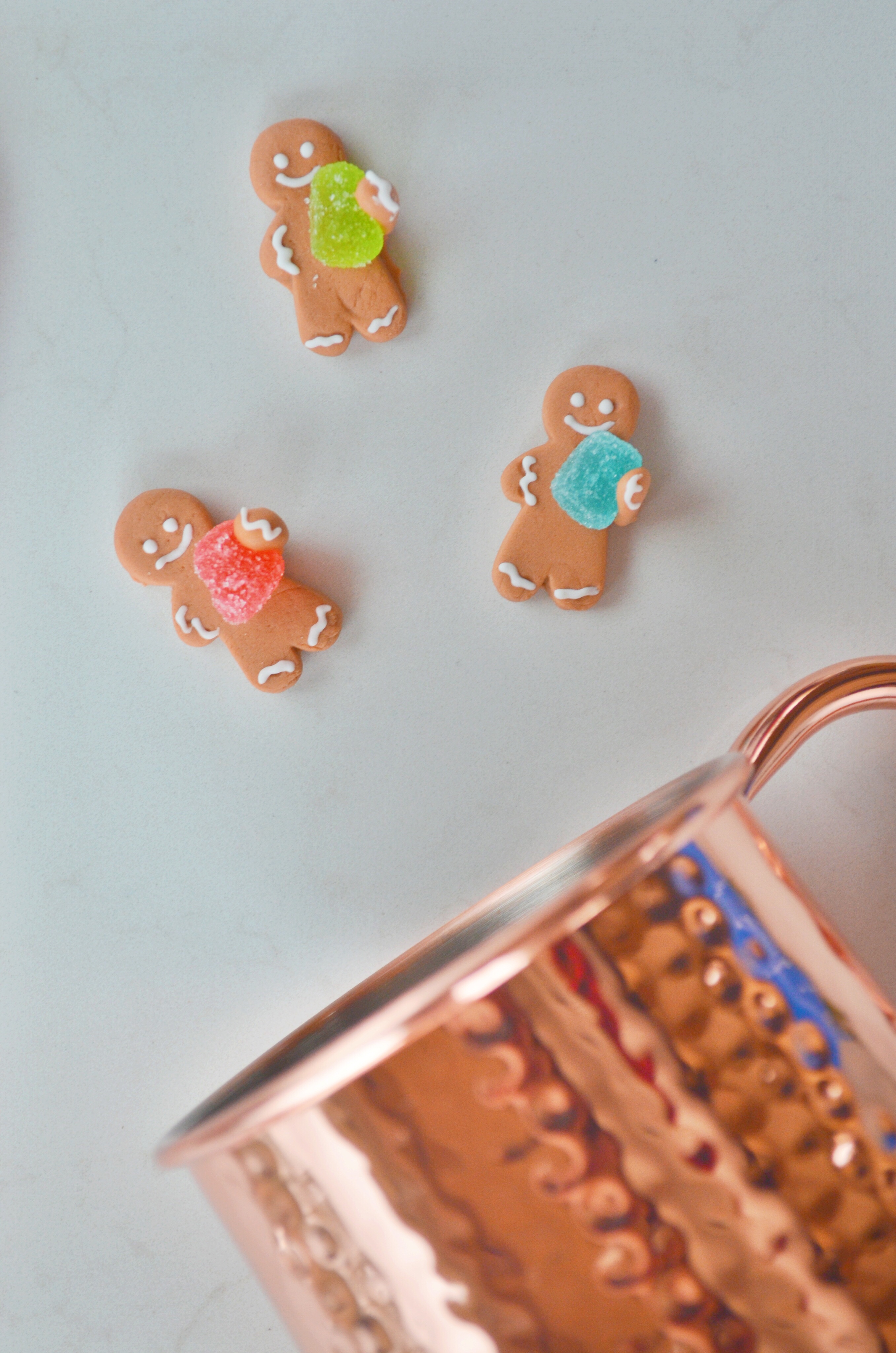 Ingredients:
the juice from 1/2 lime
2 ounces of sweetened cranberry juice
2 ounces of vodka, we opted for Grey Goose
4 ounces of hard ginger beer, my fav is Crabbies but you could use whatever you love!
6-8 ice cubes
a few sprigs of finely chopped mint
cranberries, lime wedges, and cute little gingerbread men to garnish
Instructions:
add the ice, vodka, cranberry juice, lime juice, and mint to your cocktail shaker
shake it all up for about 30 seconds
add some ice to your mule mugs
pour the contents from the shaker evenly between the two glasses
top them both off with your ginger beer of choice
give it a quick, little stir
add the lime wedges, cranberries, and gingerbread for garnish
CHEERS AND ENJOY!
Be sure to let us know in the comments below if you liked this recipe or if you have any other great Christmas cocktails!
Also, head over to Ainslie's blog to check out her awesome recipes! This one for "Healthy Vegan Hot Chocolate" has me drooling and will be perfect for tomorrow's Christmas festivities!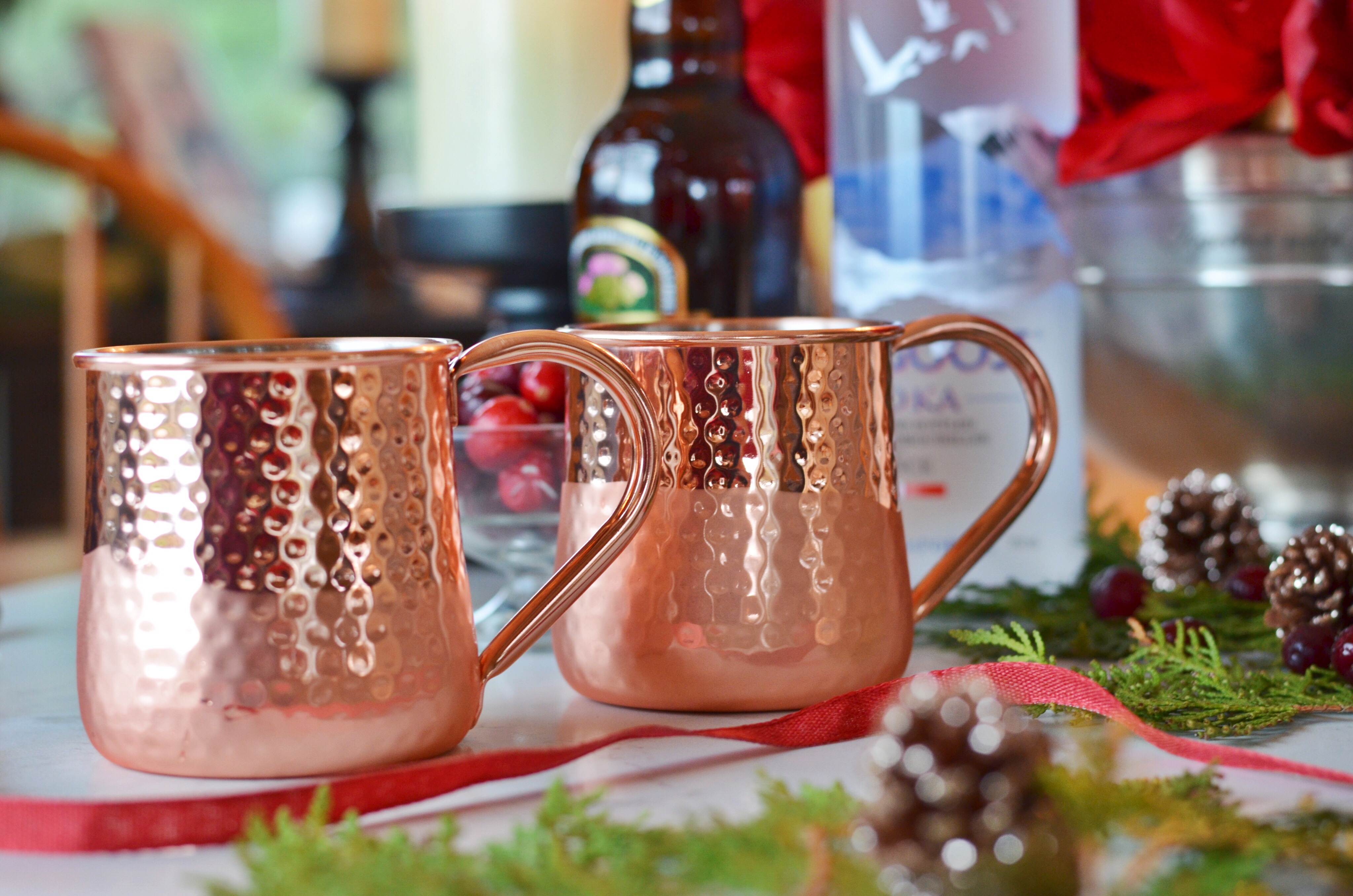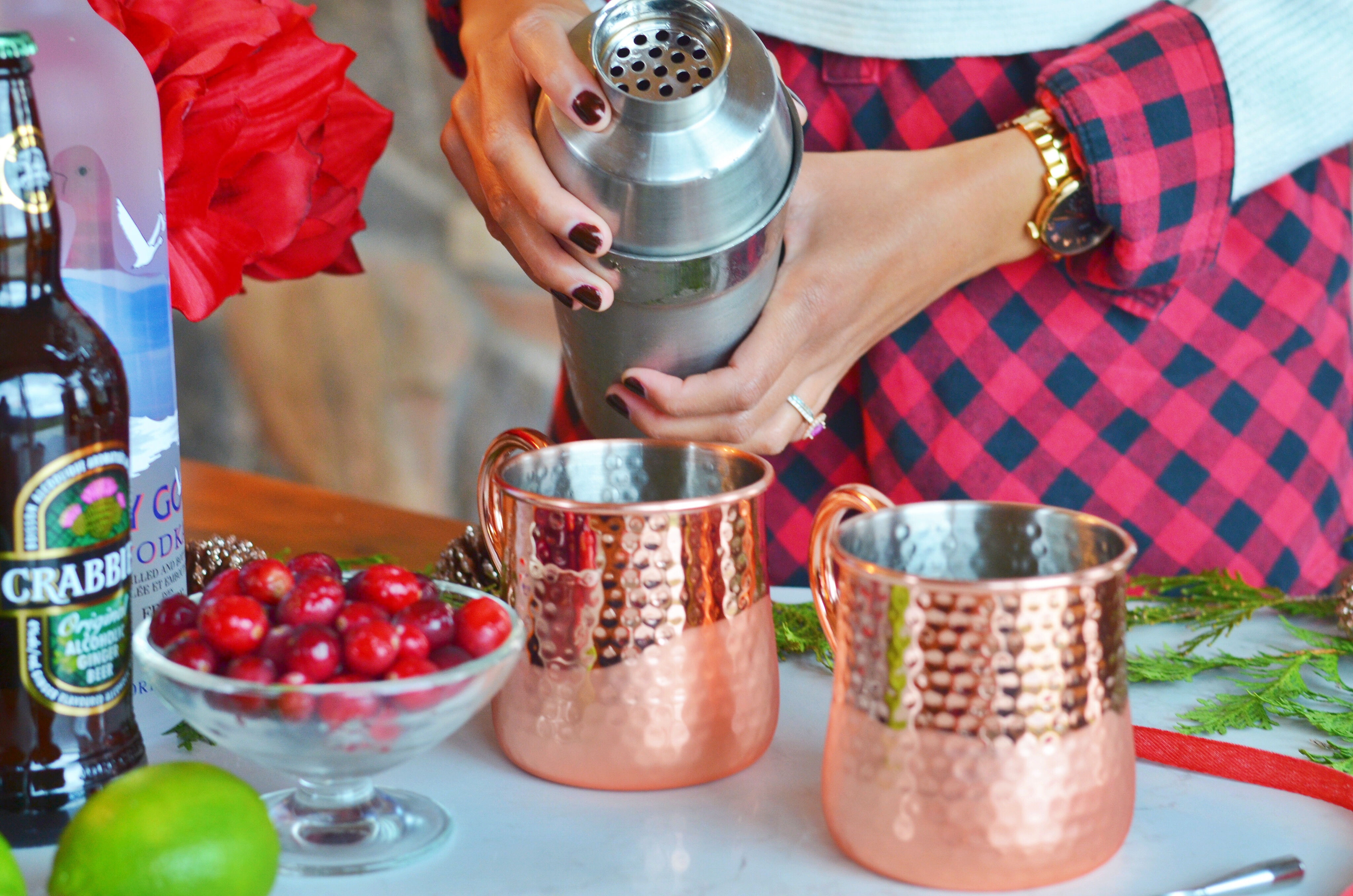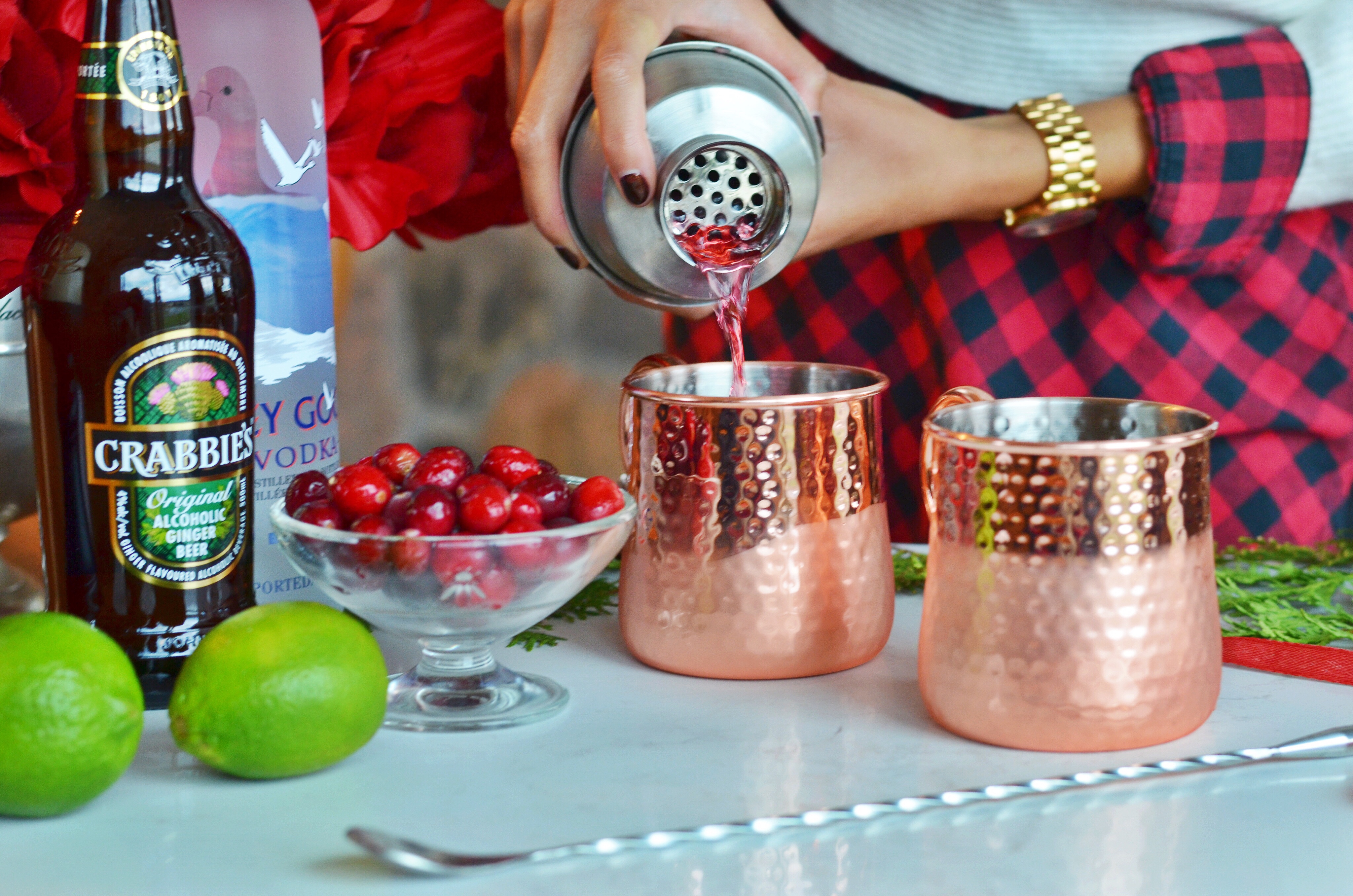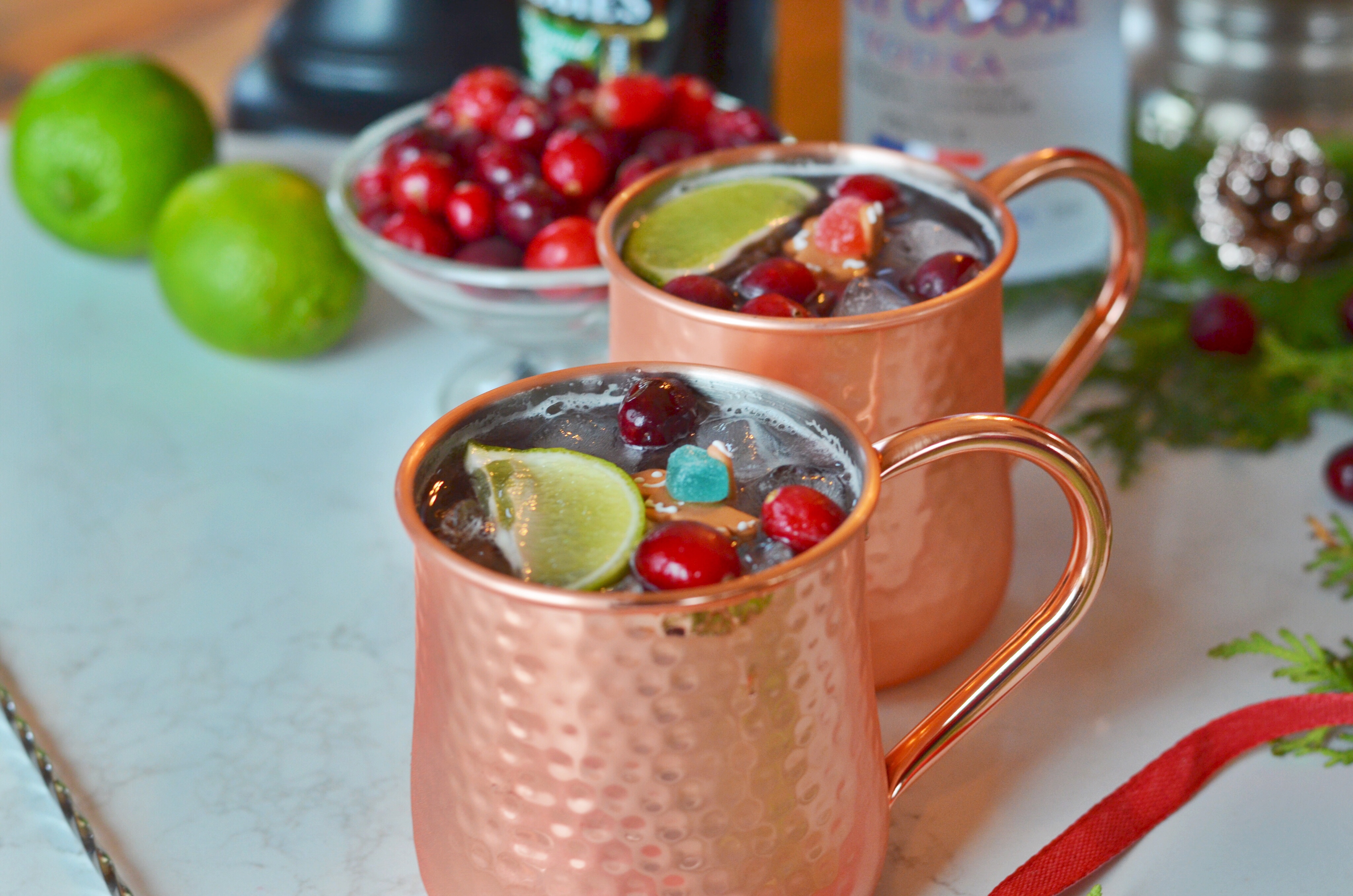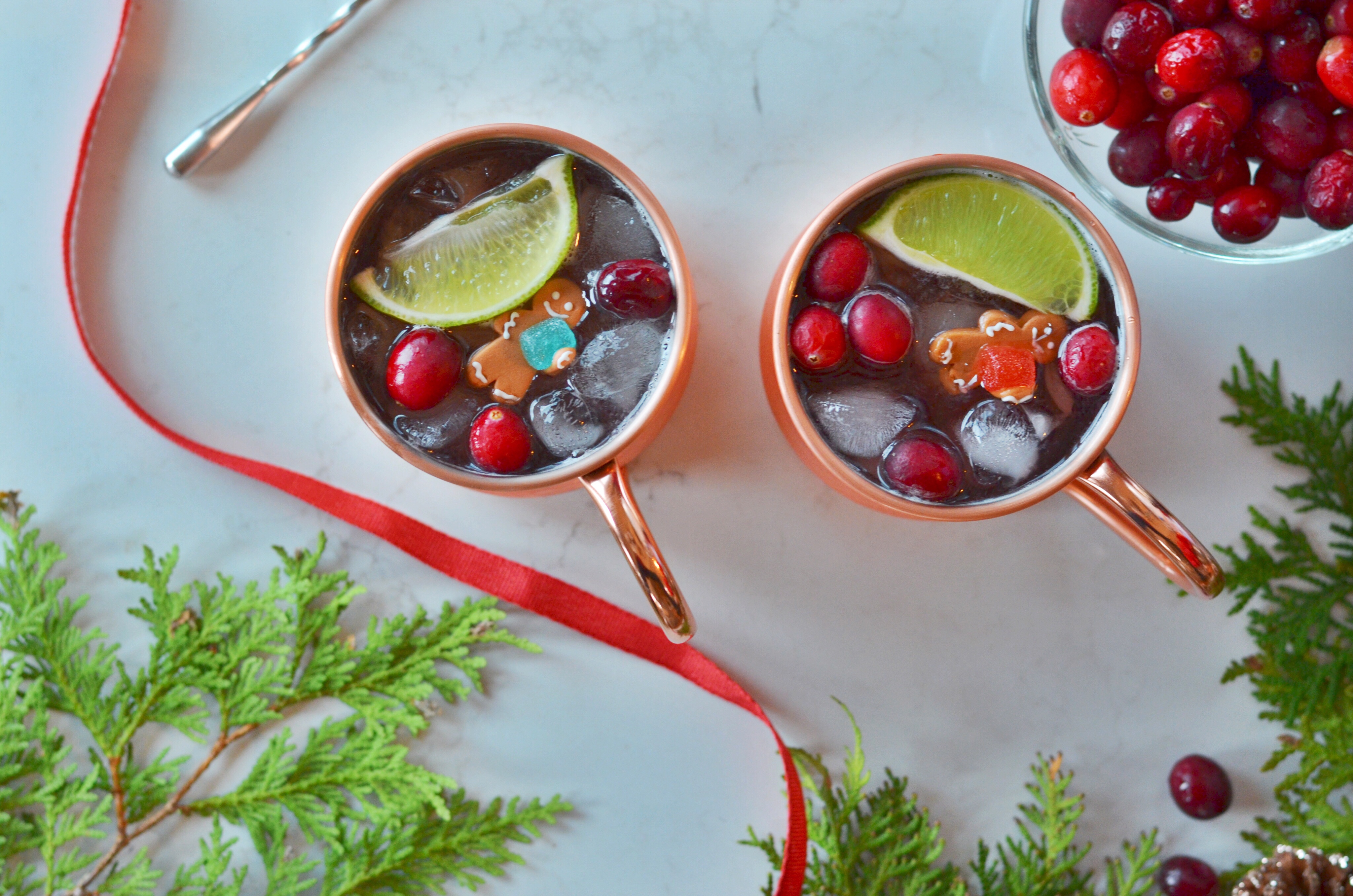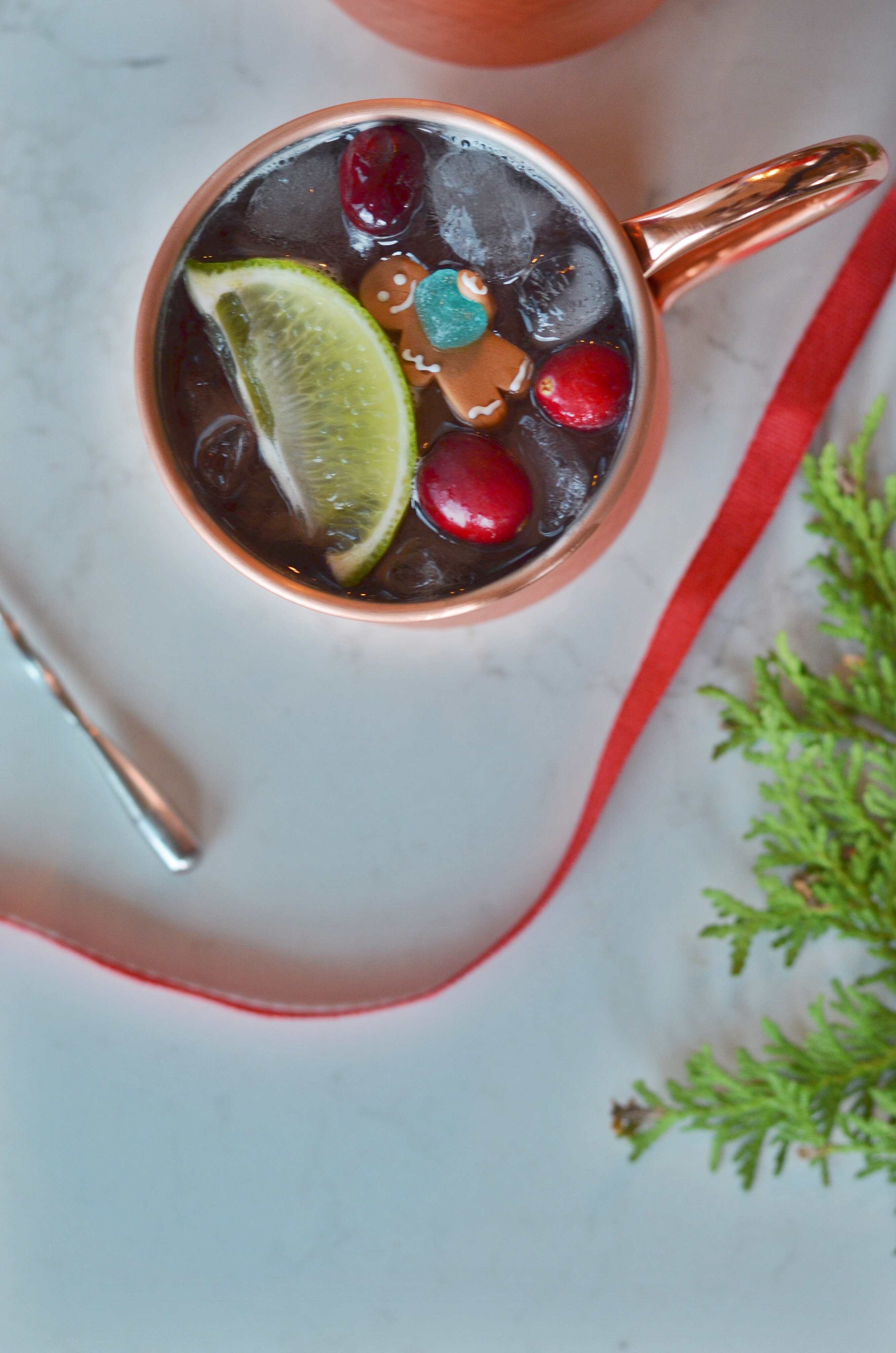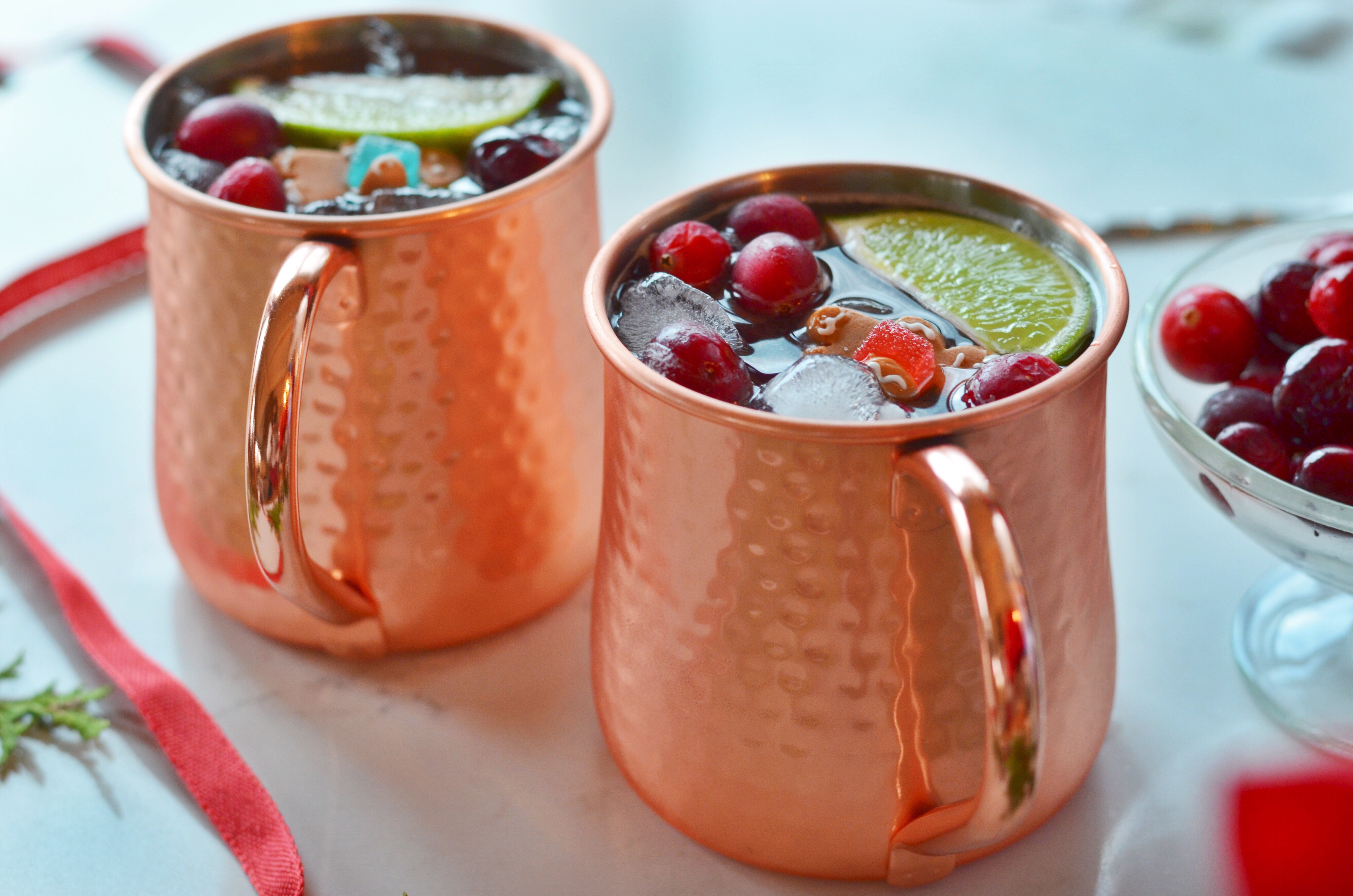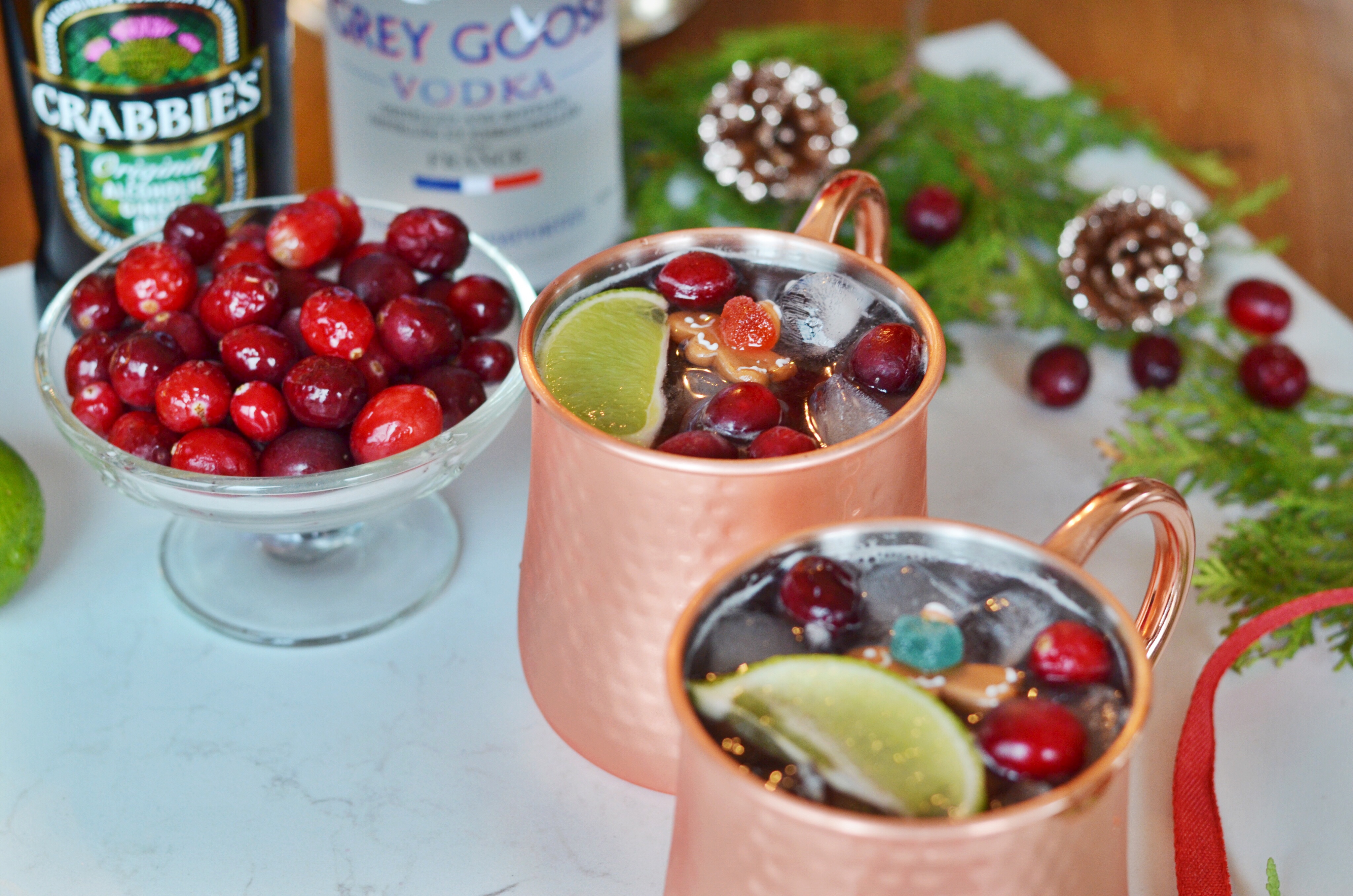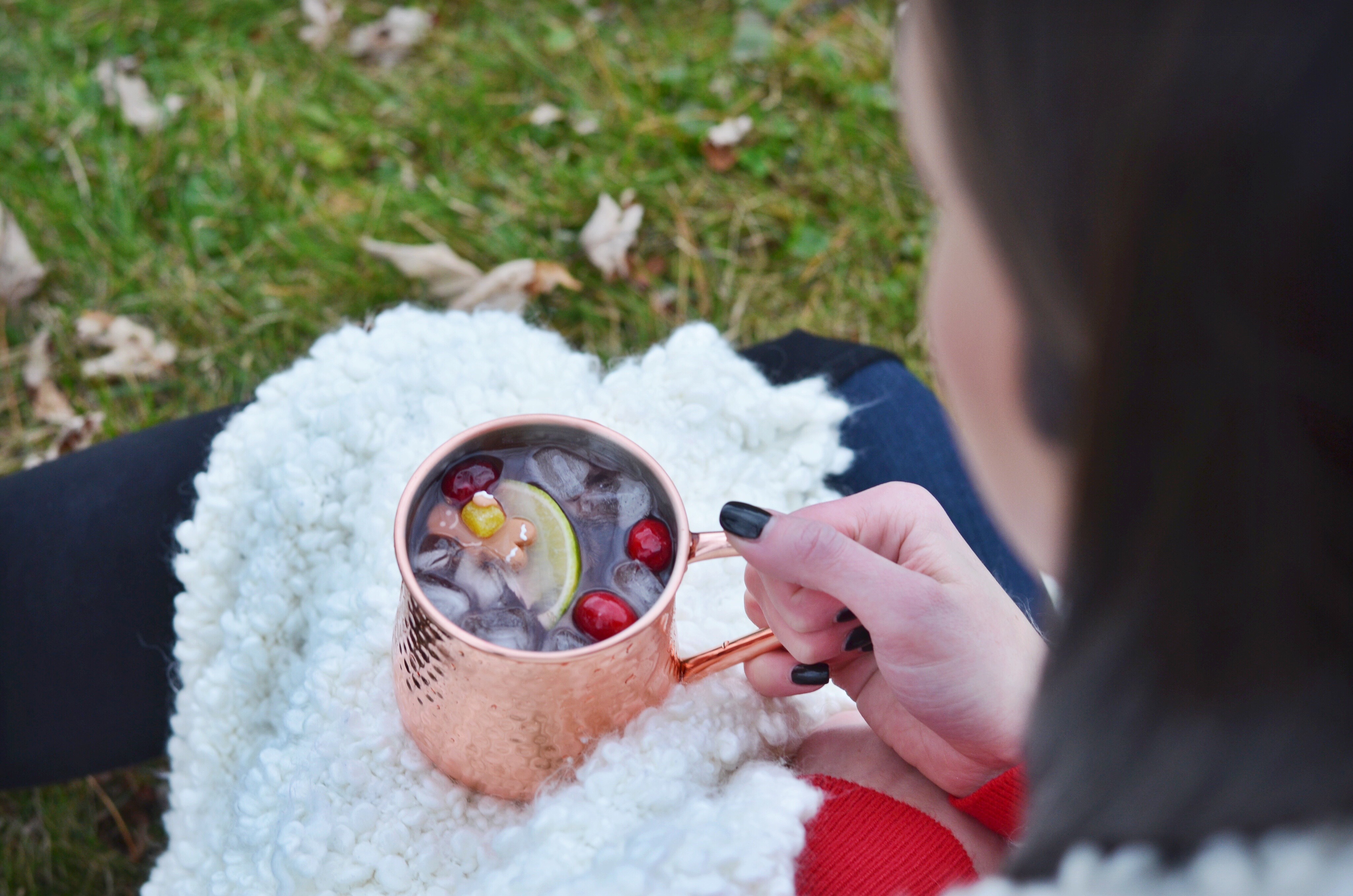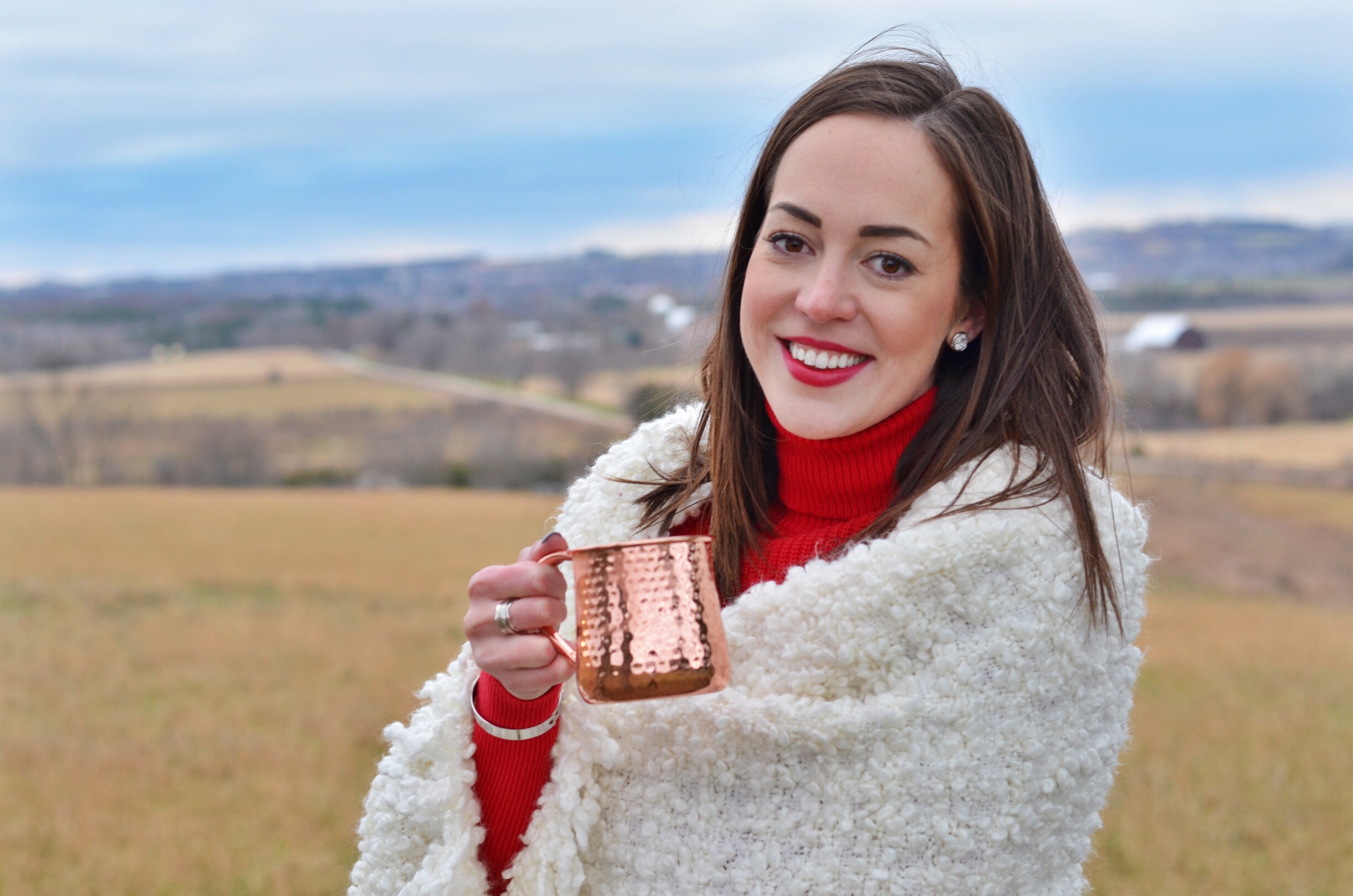 If you liked this post you should also check out my post on this Rosemary Grapefruit Refresher!