Happy 24th Birthday Nalani!
On Saturday afternoon I headed downtown with my friend Lauren to go and celebrate our friend Nalani's birthday.
Once we arrived at her apartment (which is gorgeous btw) we helped her decorate with some beautiful decorations that one of her girlfriends had bought.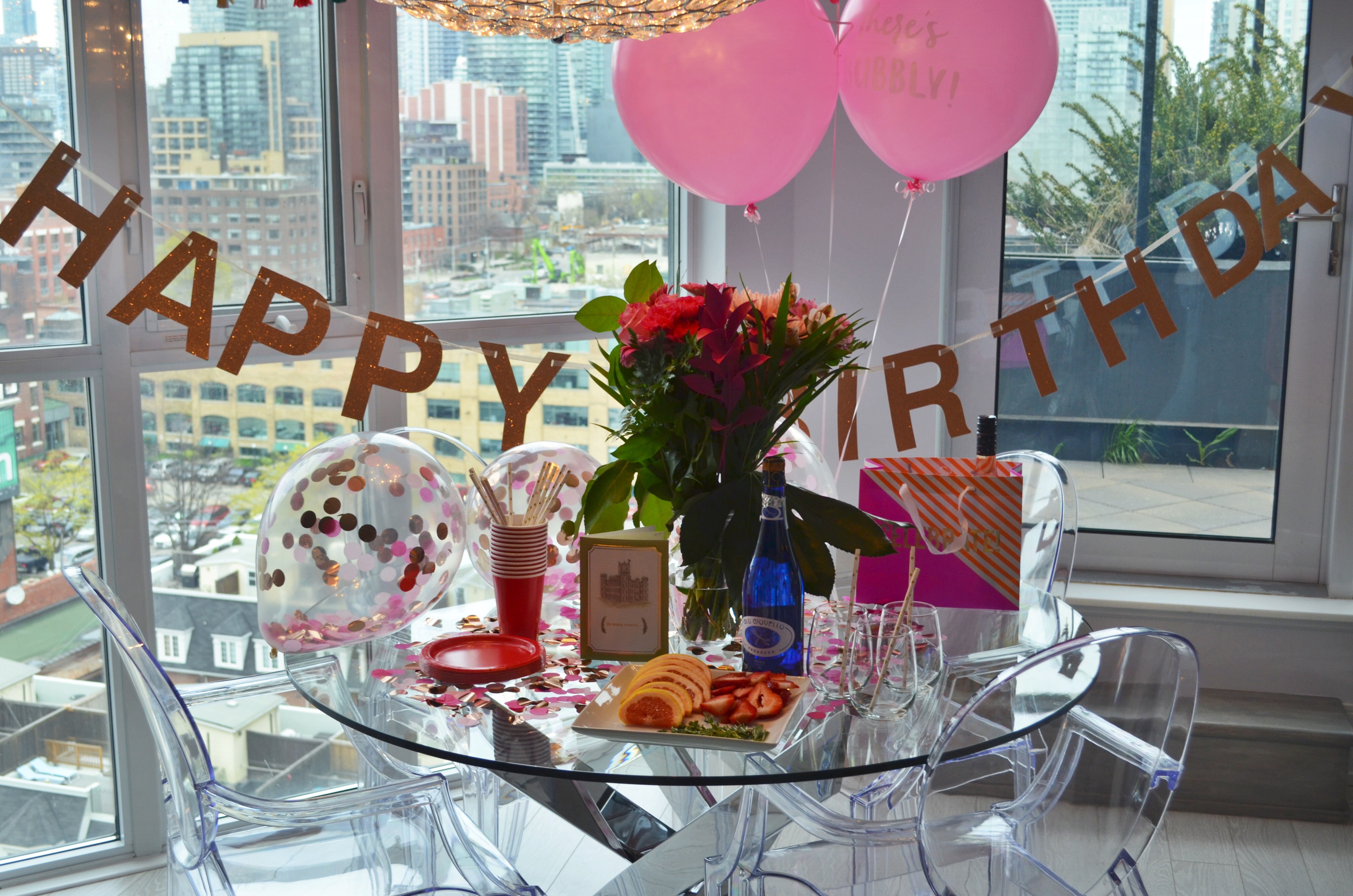 We hung the Happy Birthday sign, filled some balloons with confetti, and sprinkled the rest of the confetti around the table and on the counter were there were going to be snacks put out for the rest of the girls when they arrived. This is a super cute and easy way to add some fun girly touches.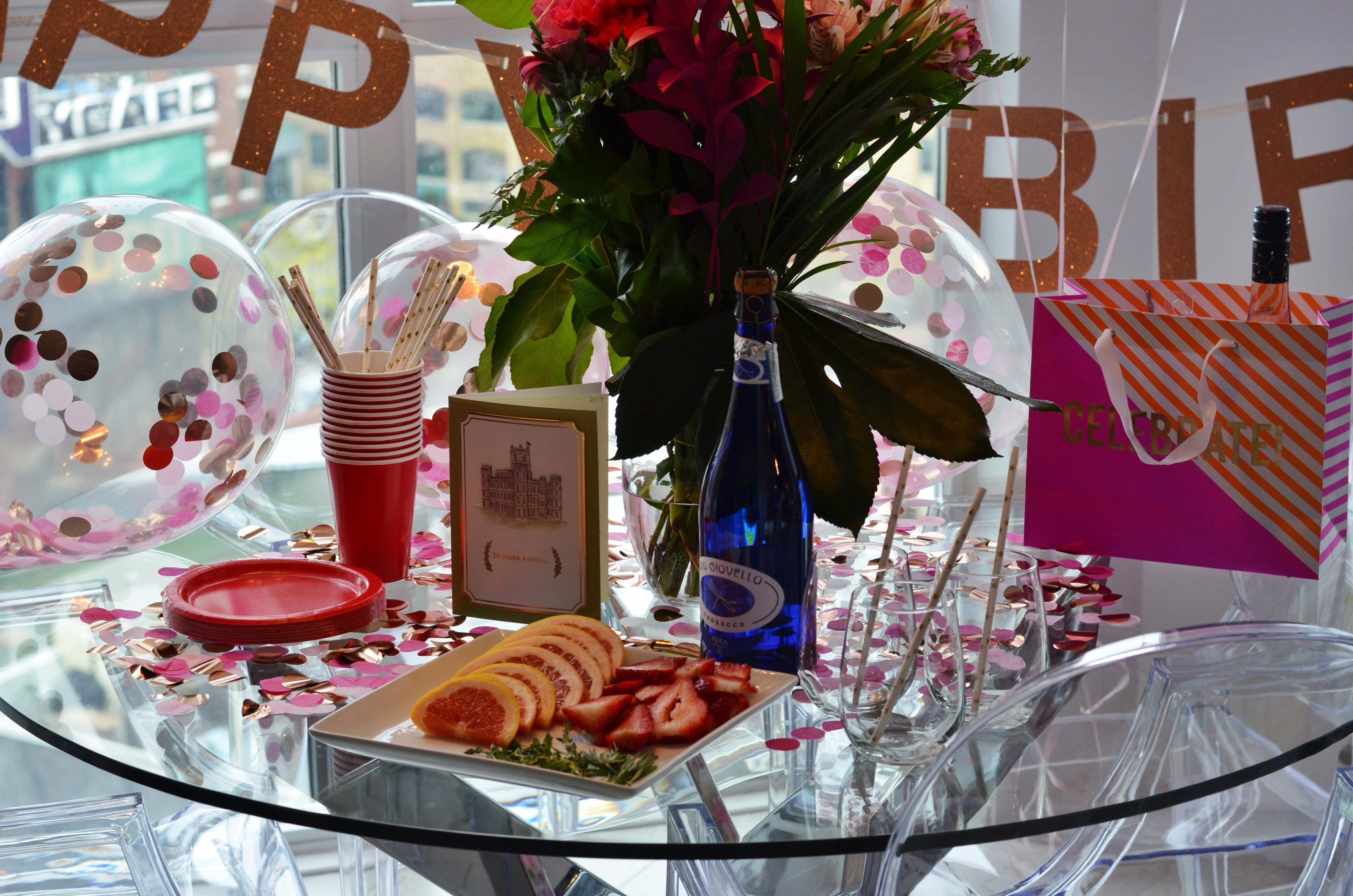 We also made a small Prosecco Bar with some fruit and herbs to add some flavor to our favourite bubbly. This is a super easy and fun way to let your guests play around with their drinks and make a pretty cocktail (which everyone loves).
We had:
1 large pink grapefruit sliced
1 carton of strawberries sliced
4 sprigs of rosemary cut in half
4 sprigs of thyme
You could really add any fruit or herbs to this "bar"… I have a feeling watermelon would be amazing!
Lauren, the mastermind behind the Prosecco bar suggested we mix strawberry and rosemary or grapefruit and thyme. My personal fav is strawberry and rosemary.
Nalani had made tons of yummy appetizers for us to munch on before heading out to Salsa dance later that evening! Her guac was top notch.
All the ladies before heading out to Lula Lounge which was a super fun place, I totally recommend checking it out if you love to Salsa dance… or even just dance. The energy was awesome and we saw some pretty amazing dancers, not to mention their Caipirinhas are awesome!
Thanks for reading & let me know if you have any fun party decor tricks!
P.S. be sure to check out my upcoming post on the perfect Salsa dancing outfit!
xx Becca